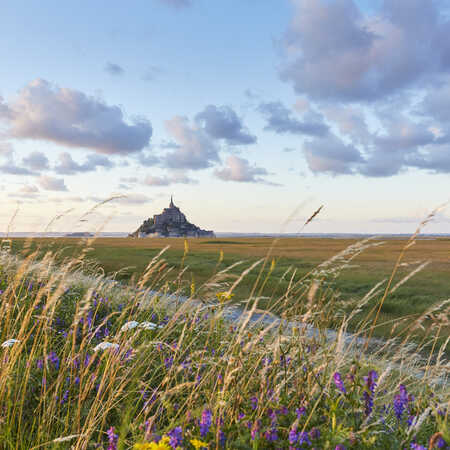 Vue du Mont-St Michel au loin, à travers champ © CRT Bretagne - A. Lamoureux
south
Mont-Saint-Michel
Wonder of the Western World
Listed as a UNESCO World Heritage site, the Mont Saint-Michel has been accurately described in turn as "The Wonder of the West" and "An amazing feat of art".

The old citadel of the Mont Saint-Michel Abbey stands on a huge granite rock, formed by millions of years of erosion.

This magnificent colossus seems to spring forth majestically from the sea, stretching to the sky.