Ideas and useful contacts
The Vélomaritime cycle route embraces the sea as it runs along the sunning English Channel an North Sea coastlines. This French section of the EuroVelo 4 route is 1,500 km long and serves up a slew of legendary sites, such as the Pink Granit Coast, the Mont-Saint-Michel and its bay, the D-Day landing beaches, the cliffs of Etretat, the Bay of the Somme and the Opal Coast.The route has been fully completed since 2021 and is ideal for cyclists looking for fresh air, a challenge, some sightseeing and good food, all rolled into one.
Be inspired by this guide and dip into the useful contacts section to plan out a great Vélomaritime experience!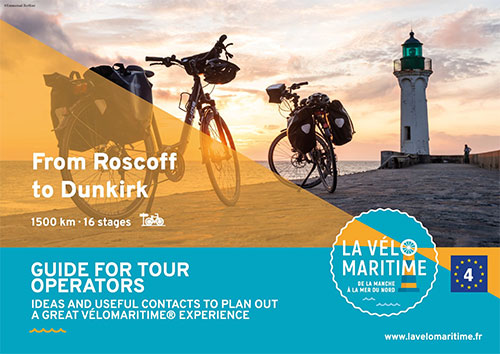 Did you like this?
You may also be interested in this...