Guide for tour operators
At present,
96%
of the full cycle route, including the all of the part between Roscoff and Cherbourg-en-Cotentin is continuous and the goal is to inaugurate The Vélomaritime in its entirety in
2021
. Meanwhile, alternative trails are being studied to make it easier to ride along areas yet to be completed. The aim of this guide is to help tour operators plan place-to-place cycling stays along The Vélomaritime, the ideal destination for cyclists in search of fresh air, a good challenge, and hoping to explore local heritage and enjoy local gastronomy.
This guide has ideas for trails and practical addresses to help you plan The Vélomaritime!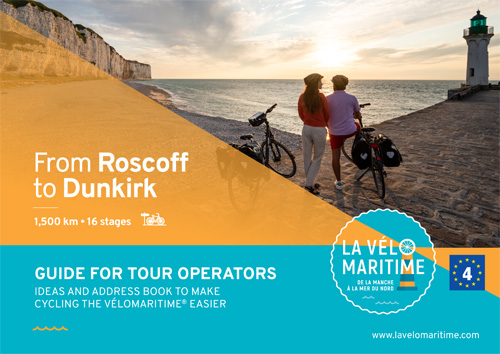 Did you like this?
You may also be interested in this...