Nature and Heritage, Patrimoine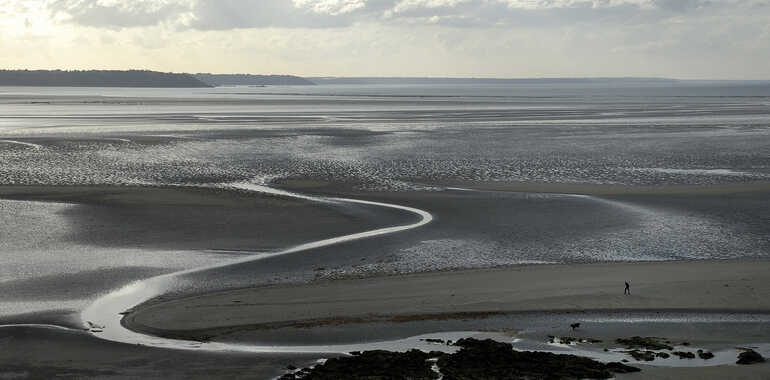 On this, the shortest stage of the Tour de Manche, make for Le Gouët's estuary. The route sticks to the Bay of Saint-Brieuc's Nature Reserve. Red brick adds its tinge to the area. Take in the Brick Museum at St-Ilan, Cesson Tower and the view of the bascule bridge.
The Route
On greenways, going around Yffiniac Cove. The slopes near the end do present some challenges.
Links
There's a link to St-Brieuc train station, going via the city's cathedral, tourist office and shopping quarters.
SNCF
St-Brieuc train station (TGV and TER – high-speed and regional train services): Paris/Rennes/Saint-Brieuc/Morlaix/Brest line