Nature and Heritage, Patrimoine, Highlight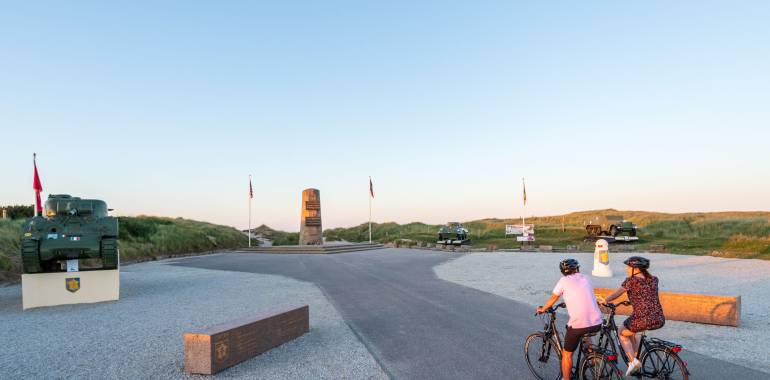 This stage starts from Utah Beach, a five-kilometre-long stretch of sands that famously saw over 20,000 American soldiers and 1,700 vehicles land on D-Day, 6 June 1944. Cycling along La Vélomaritime, stop to see the gun posts at Azeville and Crisbecq, elements of the so-called Atlantic Wall, military coastal defences erected by the Germans in the early 1940s. This stage ends at Quinéville.
The route
This La Vélomaritime stage doesn't present cyclists with any particular difficulties, even if it takes you along roads shared with motorized traffic. The route passes close to many sights associated with the 1944 D-Day landings. The odd slope allows you to enjoy fine glimpses of the sea.