Nature and Heritage, Patrimoine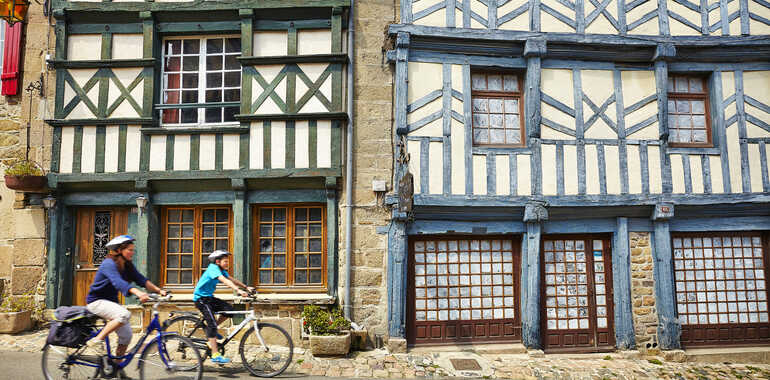 Rural life dominates on this stage of the Tour de Manche, lined by farms and cabbage fields. To take in the sea, you have to tackle the hills characteristic of this stretch of Breton coast, lined by deep little valleys. The links to Port-Blanc and Le Royo Beach are very worthwhile. The link to Perros-Guirec is a must to admire this stylish resort.
The Route
Mainly along small country roads.
Major safety issues: crossing the RD70a road north of Tréguier; the often busy traffic around Perros-Guirec.
Links
Note that the links to the main tourist and natural sites along this stage are very demanding, only to be tackled by seasoned cyclists.