Nature and Heritage, Patrimoine, Highlight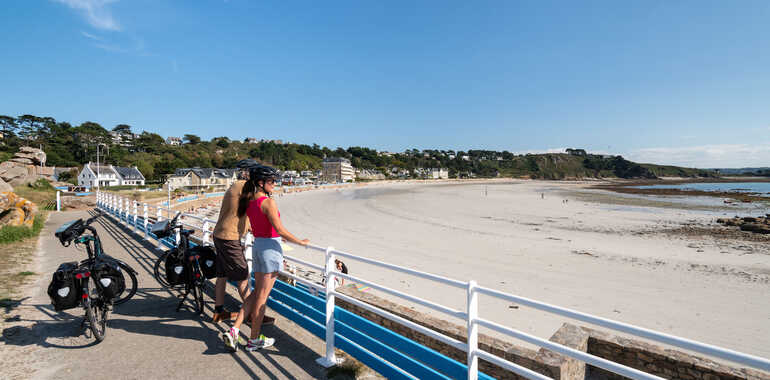 You head for the flowery banks of the Léguer Valley on this penultimate stage of the Tour de Manche in the département (county) of Côtes d'Armor. From the cliff route, enjoy the many 'windows' onto the sea. Despite two steep slopes, one to reach Trémeur Point, the other in Lannion's Brélévenez Quarter, this stage is suitable for family outings.
The Route
Mainly following small roads. There's just one little section of rural greenway south of Trébeurden.
One safety issue to point out: on the road to Servel, when traffic busy.
Links
The slope is especially steep (16-18%) to reach Beg Léguer Beach.
SNCF
Lannion train station (TGV and TER – high-speed and regional train services): Lannion/Morlaix/Brest and Lannion/Guingamp/St-Brieuc/Rennes/Paris lines