Nature and Heritage, Patrimoine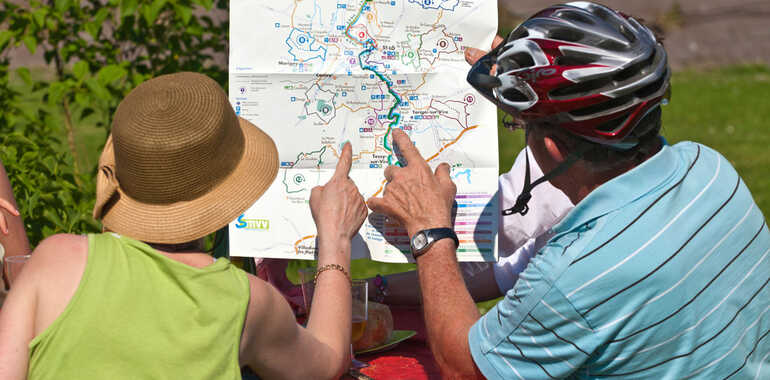 The short distance to Conde-sur-Vire takes you through some of the most picturesque parts of the valley - with hedgerows full of wild flowers, and sheep, horses and cattle grazing in peaceful pastures as you wind your way along. There are also plenty of tempting bars and creperies to sample local delicacies!
Itinerary
St. Lô is easily crossed along the quays on the banks of the Vire.  There is a clear connection with the SNCF train station, very close by.  The towpath links up with the even greenway upon leaving the town and snakes its way down the length of the Vire with no challenges up to the outskirts of Condé-s/Vire.  You will need to connect with the road if you wish to go into the centre of Condé.  Numerous stopping points along the greenway.
Tourism Information
Saint-Lô
Rue de la Poterne
50 000 Saint-Lô
Tel. 02 14 29 00 17
tourisme@saint-lo-agglo.fr
Not to be missed
The 'Bocage' museum Normand to Saint-Lô
Canoeing and nature sports centre at Condé-sur-Vire
The chapel of Sainte-Suzanne-sur-Vire
Excursion on the Vélo-rail, a return trip of 11kms along the former steam-train tracks from Condé-sur-Vire (association Pour la Vire: 02 33 05 70 94)