Nature and Heritage, Patrimoine, Beaches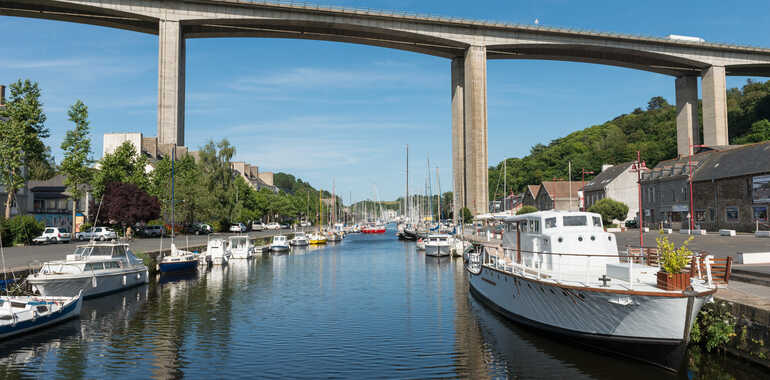 This stage of the Tour de Manche takes you up to the seaside resort of Binic, where the marina has been charmingly integrated into the town. Note the two major slopes to tackle going from St-Brieuc, but the Parfond du Gouët Viaduct and the greenway above Binic's port make the hard physical effort worthwhile. This stage is for seasoned cyclists.
The Route
Mostly on small roads, with just two sections on greenways, one south of Pordic, crossing the splendid Parfond du Gouët Viaduct, one at Binic, looking down on the port, with two slopes of >15%.
Major difficulty: negotiating the Pordic road interchange on the RD786; there is a narrow track for cyclists, but only in one direction.
SNCF
St-Brieuc train station (TGV and TER – high-speed and regional train services) : Paris/Rennes/Saint-Brieuc/Morlaix/Brest line