Nature and Heritage, Patrimoine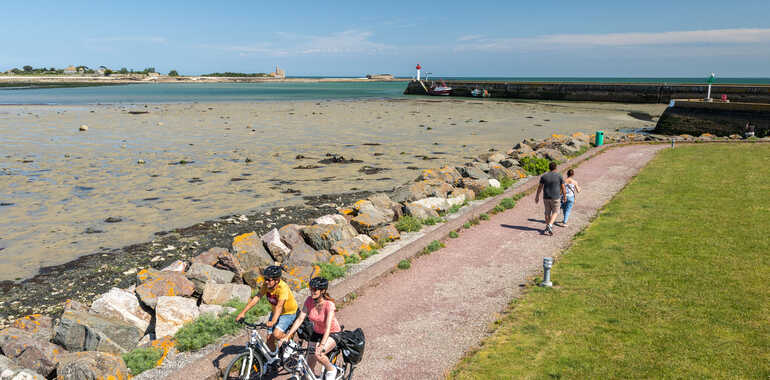 Make the most of a stop at Saint-Vaast-la-Hougue to explore its famed Tour Vauban, listed as part of a UNESCO World Heritage Site. If you have time, consider a boat trip over to L'Île de Tatihou, a fortified island with a museum and gardens to explore… This La Vélomaritime stage, having taken you along a stretch of coast, then leads you inland from Montfarville.
The route
Around Quettehou, Saint-Vaast and Réville, cyclists benefit from portions of greenways and tracks that prove fairly easy to ride along. Having made the most of the sea, from Montfarville the way then leads you inland on roads shared with motorized traffic; although they are quiet, they are steep in parts. Enjoy the secret Saire Valley, marked by typical Norman hedgerows.