Nature and Heritage, Patrimoine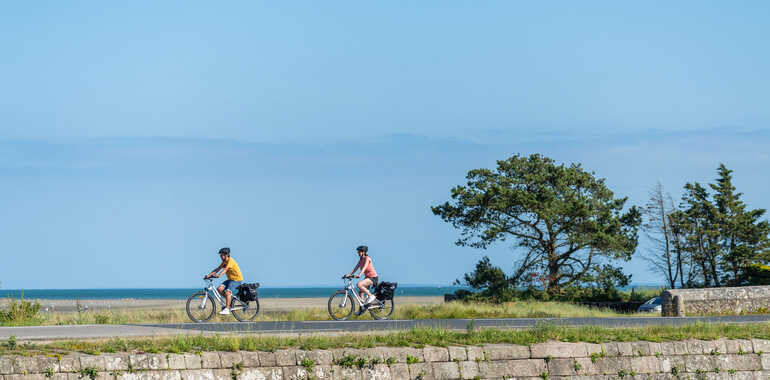 Make the most of a stop at Quinéville to taste the reputed cookies produced at its craft biscuit-maker's. The La Vélomaritime route heads on towards Saint-Vaast-la-Hougue, taking you along quiet country roads crossing the Parc Naturel Régional des Marais du Cotentin et du Bessin.
The route
There are a few small slopes to tackle on this stage, but none are difficult, and the rises allow you to enjoy some nice views of the Bay of Saint-Vaast. Be careful coming down the D216 road arriving in Morsalines, at the junction with the D14 road, which can be busy.