Nature and Heritage, Patrimoine, Beaches, Highlight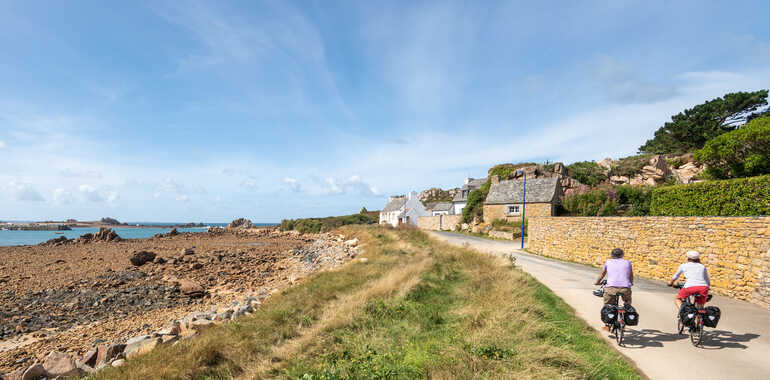 From the small town of Plougasnou, continuing along the coast, the magnificent Bay of Morlaix comes into view, with its rocky headlands and numerous islands, including those protecting a bird reserve, the Ile Louët, and that crowned by the Château du Taureau. If you're a fan of oysters, try them at the picturesque port of Le Dourduff-en-Mer. Then head upriver to the historic town of Morlaix.
The route
The route follows quiet roads, with some steep stretches. Once you've crossed the Dourduff River, leave the D 76 road to join the greenway to your left.
SNCF train services
Morlaix train station (with high-speed TGV and regional TER services): on the line Paris/Rennes/Saint-Brieuc/Morlaix/Brest