Nature and Heritage, Patrimoine, Beaches, Highlight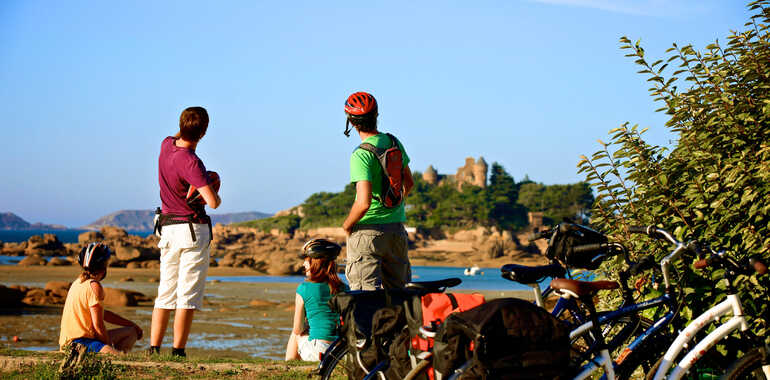 This splendid stage of the Tour de Manche takes you along the 'pink corniche', a route providing magical sea views and vistas down on tempting beaches – it's hard to resist taking a dip in the creeks around rocky Le Castel Point. The only negative on this picture-postcard stage is that it requires a good level of fitness, given some steep slopes.
The Route
Mainly on small roads. There are a few sections of rustic greenways with rough surfacing.
Major saftey issues: crossing the RD21 road north of Trébeurden.
Links
Take care with certain steep slopes on this stage: Pont-Gouënnec Quarter, west of Perros-Guirec, with, in the Trébeurden > Perros direction, a Stop sign as you descend, before arriving at the RD6 road; also on the links to Perros-Guirec's beaches, south of Ploumanac'h, between the hamlets of Randreuz and La Clarté, and north of Trébeurden, on the greenway from St-Uzec to St-Uzec Chapel.