Nature and Heritage, Patrimoine, Highlight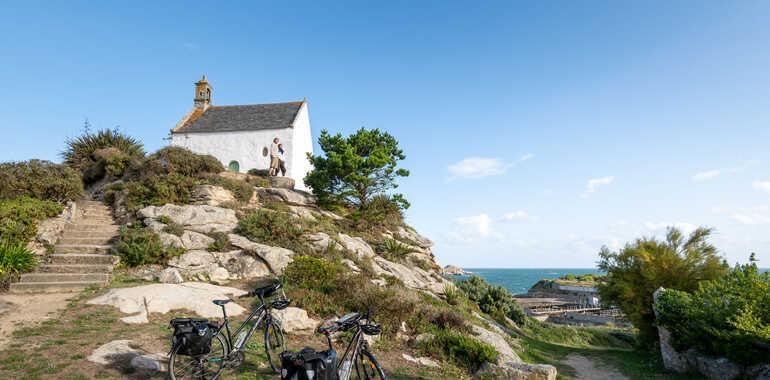 In season, this stage awakens your sense of smell as you pass by the large vegetable fields around St-Pol-de-Léon, before reaching Roscoff. The views are wide from the open country roads and specially laid-out lanes leading you on towards the English leg of the Tour de Manche. This stage is suitable for intermediate-level cyclists.
The Route
Take the D 769 between Penzé and Lanvéguen. Take care when crossing the D 58 at the Corde Bridge. Several parts are shared with the footpath.
Tourism Information
St-Pol-de-Léon : 02 98 69 05 69
Roscoff : 02 98 61 12 13
SNCF
Morlaix train station (TGV, TER): Paris/Rennes/Saint-Brieuc/Morlaix/Brest line
Roscoff train station (TER): Morlaix/Roscoff line
BUS
During summer holidays:
-A bus+bike service operates on the regional Morlaix – Roscoff line. For more information in France, tel 0800 880 562
-A bus+bike service operates on the Penn-ar-Bed (Finistère) line 36, Morlaix – Carhaix. For more information in France, no. Azur 0810 810 029 (cost of a local call within France) – www.viaoo29.fr
The best cycling holiday breaks
to make the most of this