Panorama, Beaches, Highlight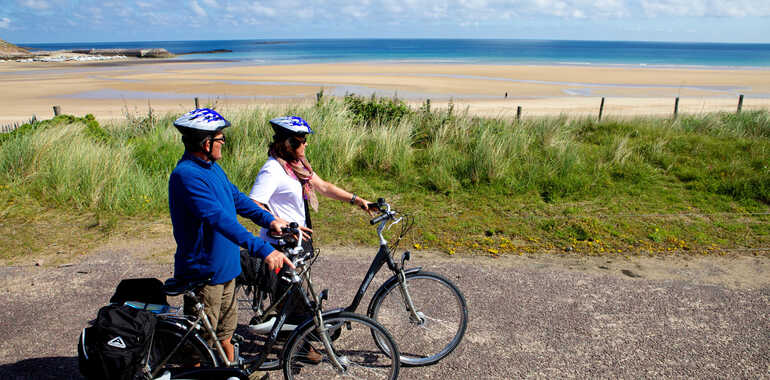 Here, you leave the sea behind, the route taking you through typical Breton countryside and hamlets. Sea views are few, but the link to Cap Fréhel and the tremendous panorama from the cliffs there make up for your brief separation from the Channel. Erquy, a port known as Brittany's scallop-fishing capital, makes for a fine gastronomic stop.
The Route
Mainly on small roads, without major difficulties. The slopes to Cap Fréhel are worth tackling for the fantastic views. Take care at Port-le-Duc, after the headland, as crossing the RD786 road can be dangerous when it's busy. At Erquy, taking the greenway through the marshes, note the short stretch where cyclists have to dismount to take a bridge reached via small steps.