Nature and Heritage, Patrimoine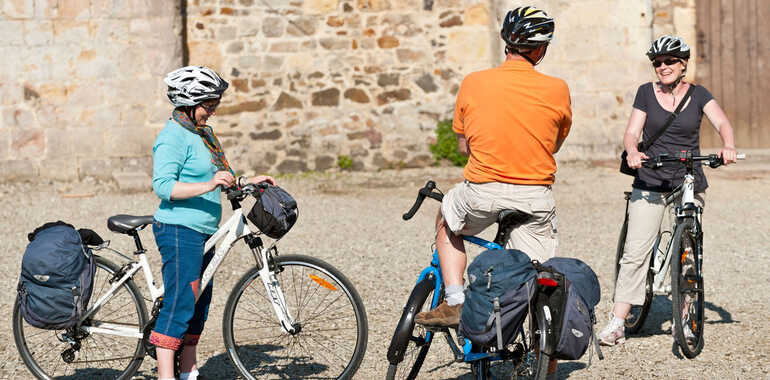 You're now cycling through some very pretty parts of the flat, low lying marshlands of the National Park – keep your binoculars handy to see the rich array of birdlife that makes its home here, particularly during the spring and autumn migrations when the skies come alive. Don't miss the spectacular sunrises and sunsets!
Itinerary
The route carries on along the former steam train tracks; the countryside changes little by little to open out into flatter, hedged farmland.  The route is safe and poses no challenges.
Tourism Information
2 Place  Charles de Gaulle
50150 SOURDEVAL
Tel.02 33 79 35 61
www.sourdevaltourisme.fr
Railway lines
Vire Train station : TER to Granville, Argentan
Not to be missed
The Mont Castre site gives visitors the chance to explore the region's history through the ruins of old Lithaire and the Neolithic site.  

The "Au Grès du temps" garden at Lithaire nestles in the heart of the Cotentin marshes, where the temperate climate encourages the growth of a wide variety of different species.  Over almost 4000m2, it presents highly original combinations of art, glass and nature.