Nature and Heritage, Patrimoine, Beaches, Highlight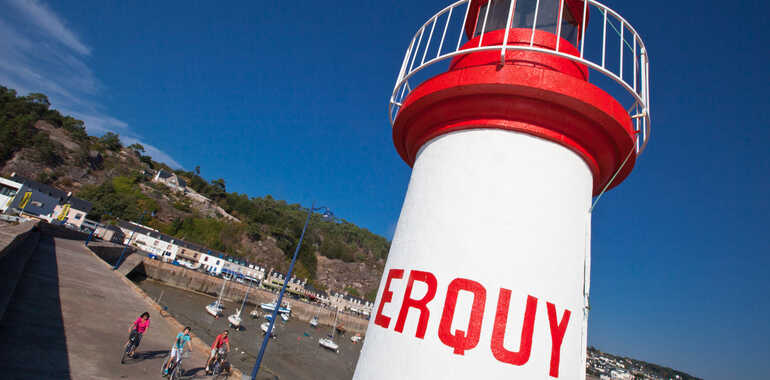 On this stage of the Tour de Manche, relish splendid sea views, plus the odd creek accessible to cyclists. After Pléneuf-Val-André, don't miss the cute, hidden port of Dahouët. This stage involves steep slopes; the terrain helps explain how local cycling legend Bernard Hinault triumphed in the Tour de France! In short, a stage for strong cyclists.
The Route
A mix of small country roads and greenways on well-compacted ground. Given the number of steep slopes, the level of difficulty is high.
Note a dangerous stretch, with heavy traffic on the RD34 road near Dahouët.