Nature and Heritage, Patrimoine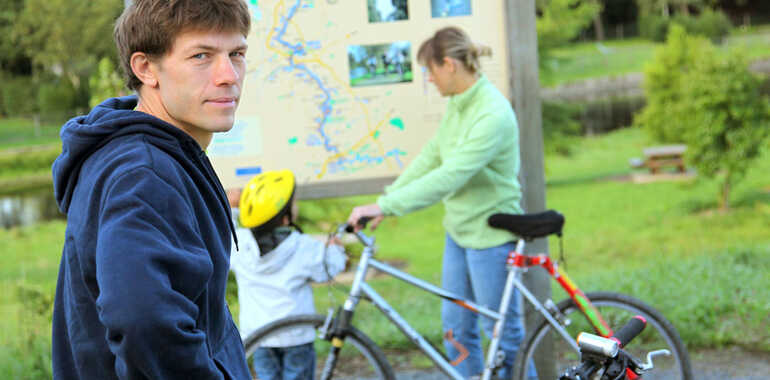 Following the Vire Valley your route then winds through rural villages and pretty hamlets to the mediaeval town of Tessy-sur-Vire, which has some fine granite buildings. En route, look out for a rocky outcrop called 'Les Roches de Ham' dominating the valley - some 100 metres high, and offering spectacular views.
Itinerary
The Vire towpath leaves the outskirts of Condé-s/Vire to begin a section that then becomes closed in by the steep cliffs of Roches de Ham, near Mesnil Raoult.  Numerous picnic areas up to Tessy sur Vire.  A safe route, with no difficulties and very level.  You arrive at Pont Farcy (department of Calvados) still surrounded by the high rocks.  (1km of resurfacing underway to repair cg14 at Pont Farcy).
Not to be missed
The castle of Torigni-sur-Vire is surrounded by ponds where you can go fishing and use pedal-boats or go acro-branching (an exciting form of tree climbing!). At Tessy-sur-Vire, the Utopik Factory Contemporary Creation Centre supports and promotes the plastic arts and contemporary writing, with exhibitions, debates and courses.

For more information: 02 33 06 01 67.
At Tessy-sur-Vire, you can see France's biggest "wall of bees" - constructed in cob (a mixture of clay and straw) in the 19th century.