Nature and Heritage, Patrimoine, Highlight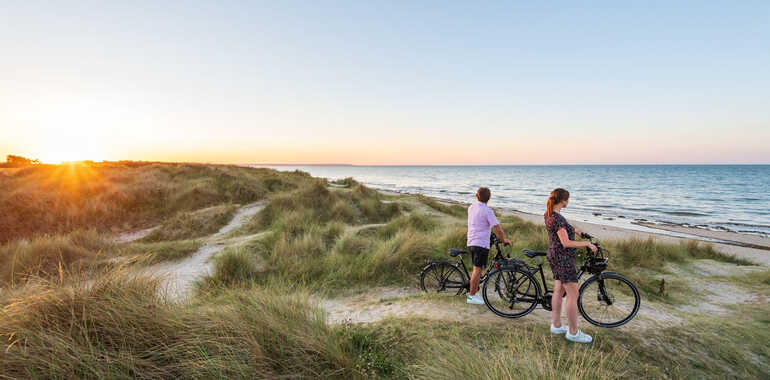 La Vélomaritime sets off again from the port of Carentan, a pretty resort with a clear medieval past and a charming marina. Then you cycle along quiet roads crossing the Parc Naturel Régional des Marais du Cotentin et du Bessin to arrive at Utah Beach. Stop en route to see Beauguillot Nature Reserve, in the heart of the Bay of Les Veys.
The route
Leaving the port of Carentan, La Vélomaritime route runs along a canal-side greenway before taking you via tracks and quiet roads, through marshlands, up to Utah Beach. There are no major difficulties along this stage. You need to get off your bike to cross the Pont de la Barquette, an historic piece of engineering, a bridge worthy of closer inspection as you walk over its cobbles, which can be slippery in wet weather. After Le Grand Vey, there's a stretch on a track that can get muddy. You can avoid this easily by staying on Curry Road, then turning right towards Pouppeville.