Nature and Heritage, Patrimoine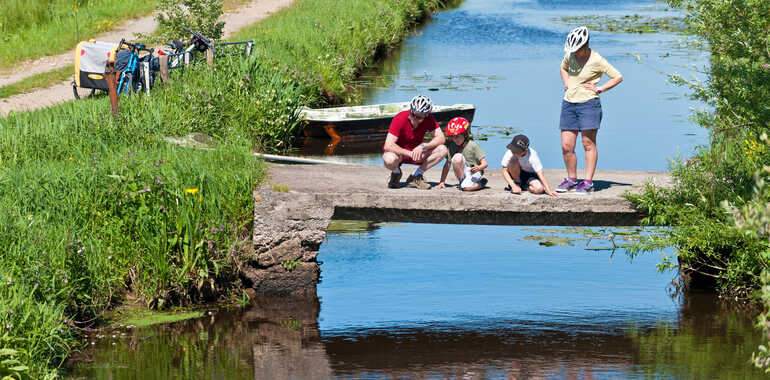 During this stretch of your journey you move from the lower lying wetlands, with their characteristic network of channels and canals, through to the hedged pastures that are home to many of the stud farms that make this part of France the centre of the racehorse industry– watch out for signs to the local 'hippodromes'.
Itinerary
The route leaves Carentan on small, shared roads.  Take care, nevertheless, when crossing the RN 174 twice (the summer season road traffic can travel very quickly) to the East of Carentan (Secqueville) and near Montmartin (roundabout at Rata).  Major roadworks, underway in 2012/2013, may temporarily alter cycle signposting.  Uneven descent and sharp bends when crossing the Vire to Taute Canal.
Tourism Information
Marais de Carentan
Boulevard de Verdun
BP 204
50 500 Carentan
Tél. 02 33 71 23 50
www.ot-carentan.fr
Not to be missed
The observatory station on the Vire at La Meauffe provides the perfect place to study migratory fish (notably Allis shad, sea trout and Atlantic salmon) on their way from the ocean to their spawning grounds.

Port des Planques and the 'Maison des Ormes' ('house of elms') at Montmartin-en-Graignes, bear testimony to the rich riverside heritage within the marshes.