Nature and Heritage, Patrimoine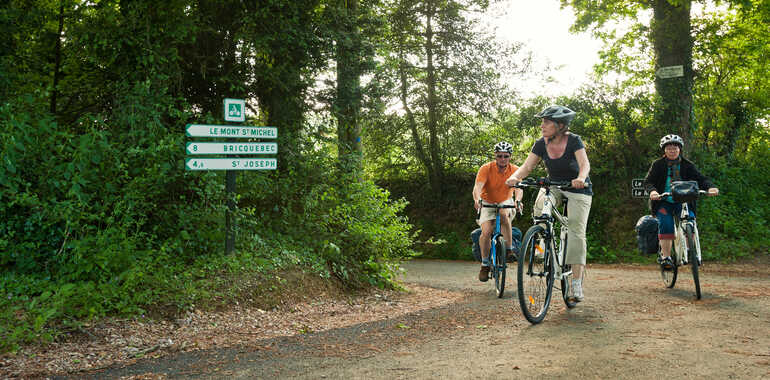 Leaving behind the pleasant town of Brix, the going is easy along quiet lanes past farms and villages: watch out for the high banks separating the fields, meadows and orchards - so typical of this part of lower Normandy. Soon Bricquebec is in view: a chance to stop for refreshments close to the ancient castle.
Itinerary
On leaving the market town of Brix, as you head towards Briquebec, the route stays on quiet rural roads - hilly in parts but nonetheless 'doable'. This is almost the final section of road before the greenways of Cotentin that take you towards Mont St. Michel.
Tourism Information
Bricquebec
13 Place Sainte Anne
50 260 Bricquebec
Tel.02 33 52 21 65
www.officedutourisme-bricquebec.com
SNCF
Saint-Lô Train Station : TER to Cherbourg, Caen, Rennes.
Vire Train station : TER to Granville, Argentan.