Nature and Heritage, Panorama, Patrimoine, Beaches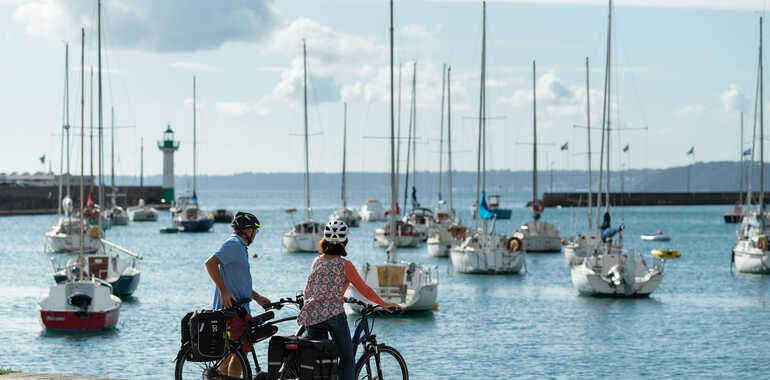 This is a Tour de Manche stage that gives a typical flavour of the north Breton coast, with some tough slopes thrown in. There's a string of seaside resorts with lovely sea views, the fascinating fishing harbour at St-Quay-Portrieux and wild cliffs around Plouha. Don't miss the enchanting setting of Le Palus Beach. This stage is for expert cyclists.
The Route
Exclusively along small roads. You shouldn't encounter any safety issues, but there are some extremely steep slopes (>15%).
Links
There's a short, easy link to Plouha town centre.